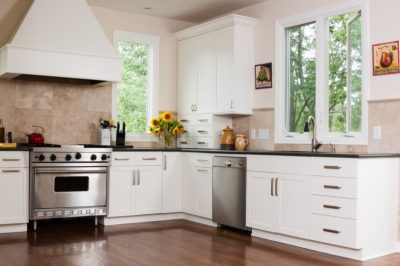 So you've finally picked out that new tile for your kitchen. If you don't have the time or skills needed to tackle your home improvement project, hiring a skilled kitchen remodel contractor in Austin, TX, is your best bet. Here is a list of steps you can take to ensure you're hiring a competent specialist:
Gather Recommendations – Compile a list of professionals by asking family and friends for recommendations. Additionally, you can check out online reviews for local contractors.
Compare and Contrast Portfolios – See how well each professional on your list stacks up against one another. A good portfolio should contain a minimum of ten projects. Remove professionals' names whose portfolios contain too few projects.
Review Licensing and Certifications – Ensure your contractors have the appropriate licenses and certifications to complete the job legally and safely. Make sure the professionals on your list have liability insurance in case they damage your property.
Check References – Any reputable contractor will expect you to ask for a list of references. Select a few of their recent projects as well as few older ones and make notes about their work.
Get Bids for the Job and Hire – Gather bids from the top few contractors on your list. Remember your overall goals when choosing which proposal is best for you.
Specialty Builders is your reliable source for kitchen remodeling work. Call us at (512) 288-7167 for competitive prices and stunning results.